Appspotr 3 Overview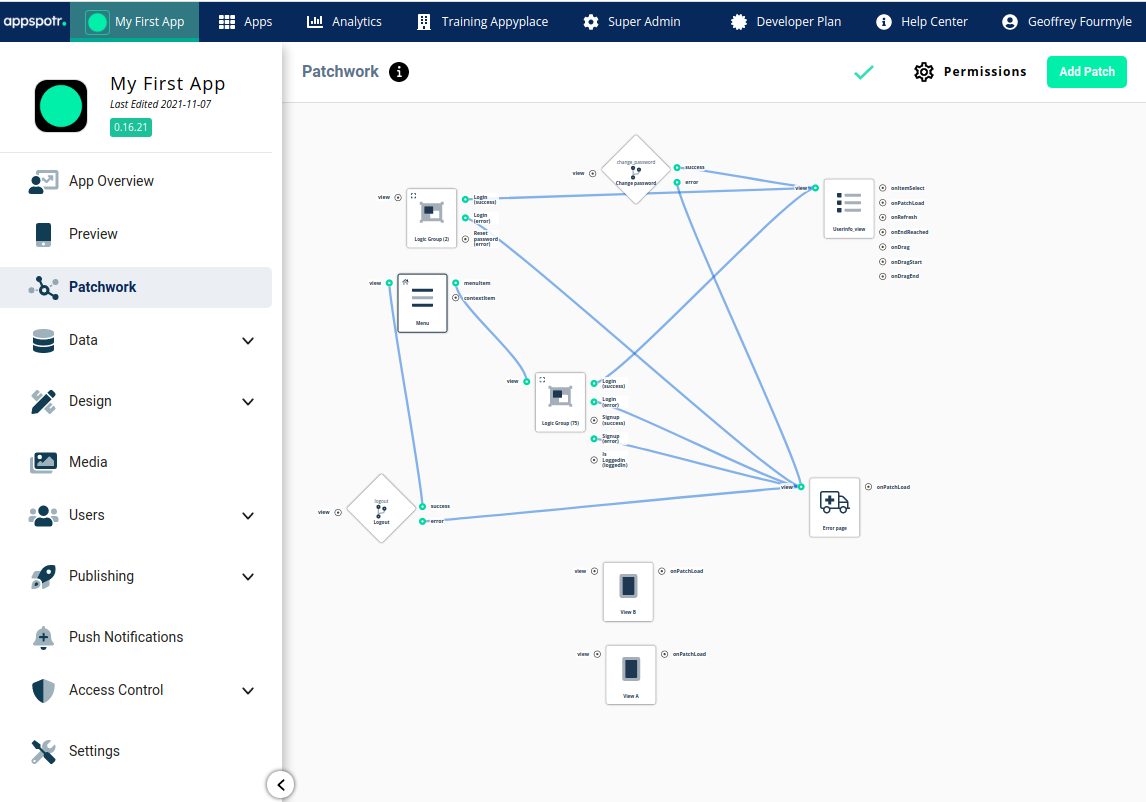 Overview
It is a good idea to familiarize yourself a bit with the interface, just to get a rough idea of where things are. Some parts are more complex than others, so don't worry if you don't immediately understand everything.
Apps is the main view for keeping track of and managing your apps.
At the heart of Appspotr 3 lies the app editor. This is where you create all aspects of your app.
The Analytics view gives you a total overview of app installs, usage time and organization related information.
The Organizations view gives you an overview of the organizations you are associated with.
The developer plan is a subscription that lets you develop and publish apps.
In the Profile view you can manage your user account and profile information.
Information regarding your account and profile.